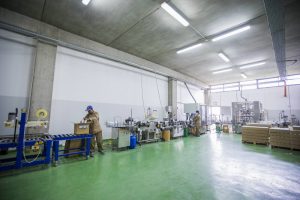 SIAD holds agreements with major European producers, for repacking of their brand products under license. In fact, several international companies trust the repacking service of SIAD, due to the high quality of designs and packages.
SIAD factory repacks the following:
Agriculture products
Public health products
Five filling and packaging lines:
One automated line for powders ranging from 50 grs to 5 kgs packed into HDPE, coex or Aluminum bags, sealed inside printed carton boxes.
Three lines for packing 25 to 50 kgs in printed heavy duty sealed PE bags or in laminated woven polypropylene bags.
One line for packing impregnated mosquito tablets.